Endowed with skill and insight necessary for taking a 360 view of business, as an independent 3rd party we dig deep to identify opportunity and adequately assess & control;
Risk of Correct Quality.
Risk of Timely Delivery.
Quality and Delivery Assurance you seek results from continuous monitoring by factory management together with best in class preliminary survey internal audit and shipment inspection by Gateway2India Internal Auditor.
Since Audit Risk = Inherent Risk x Control Risk x Detection Risk, extent of inspection work required (including lab testing of random samples) is determined based on our assessment of Inherent and Control Risks, as understood from the preliminary survey internal audit.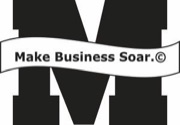 Hello. Get the best shipment inspection service in India for your hand tool, engineered consumer & durable goods and metalwork orders. We also understand packaging. Fast and efficient coverage of manufacturing centres in the North. Engaging us is the smart way to accelerate your business. You'd be surprised how far we'd go for you.

During Preliminary Survey Internal Audit Gateway2India acquires an understanding of the manufacturing process and every stage the product will pass through, this helps in identifying the possible Inherent Risks. We audit management's controls to evaluate whether they are adequate for mitigating the risks and will they facilitate in achieving the determined Quality and Delivery objectives, this enables assessing Control Risk. Survey includes auditing organizational culture, in-process quality controls during production - across departments in a factory, in-coming input material quality, examination of IT systems & ERP, Environment, Health & Safety aspects and compliance with applicable standards / law, e.g. California plastics law, wood pallet fumigation law etc.. Findings and recommendations are shared with factory and foreign importer.
Some foreign importers seek periodic In-Process Inspection during production, others seek only final Pre-Shipment Inspection. In both, samples representative of entire shipment are randomly drawn in statistically valid quantity and a certain amount of thinking goes into determining which are the key quality parameters that need to be studied to make the whole exercise truly beneficial. When a problem is identified, matter is immediately taken up with the factory and if necessary with foreign importer so that a solution such as sorting or re-working is agreed upon and implemented. This assures quality and timely dispatch.